ORIENTAL TRADING INC. » COMAPNY
Greetings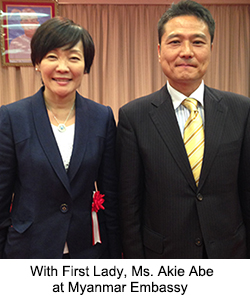 I established ORIENTAL TRADING INC. in 2012 and have been successfully expanded. Now we are dealing with various kinds of products between Japan and Asian countries.
I think the "Overseas" becomes more and more important for Japanese. I will make every effort to contribute for Japan and Asian countries.
Whenever I go to Asian countries, I am surprised to the speed of growth. In 2012, I visited Myanmar and I find change of their lives whenever I visit there. This is same thing in Sri Lanka and other emerging Asian countries. In those countries, many of businessman and entrepreneur are feeling hopeful and aggressively expanding their business.
Though it has been said that Japan market is very slow, Japanese high technology, high quality and solid way of business are still highly appreciated in Asian countries.
I believe "Made in Japan" and "Business with Japan" are one of the brands in Asian countries.
Whenever you consider your business with Japan, please feel free to contact us.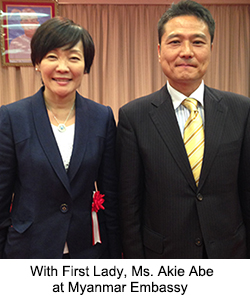 President & CEO Keiji Yamamoto
Company Profile
President

Keiji Yamamoto

Tel

+81-90-2408-2303

Fax

+81-45-973-7447

Address

Chiyoda Platform Square 1147, 3-21 Kanda Nishiki-Cho
Chiyoda-Ku Tokyo 101-0054, Japan

Paid Capital

5,000,000JPY

Bank of Account

Mizuho Bank, Ltd. Tokyo Chuo Branch
Risona Bank, Ltd. Nihombashi Branch
Profile
| | |
| --- | --- |
| 1991 | Graduated from University of Tokyo, Aeronautic Engineering |
| 1991 | Mitsui & Co., Ltd. Heavy Machinery Div., IT Solution Div. |
| 2006 | Revamp Corporation, Director |
| 2007 | KrispyKreme Doughnuts Japan, President & CEO |
| 2010 | R&Y Corporation, President & CEO |
| 2012 | ORIENTAL TRADING INC., President & CEO |