ORIENTAL TRADING INC. » Used Vehicles Export
Your Dream Car at Purchasable Price From JAPAN!!! / Cars export direct from Japanese auction!!!
ORIENTAL TRADING INC.
Oriental Trading Inc. ("OTI") is one of the reputable Japanese trading firms in Japan. The automobile division at OTI deals with Used Vehicles and genuine/used parts and has been exporting them to many countries, including Myanmar, Sri Lanka and Thailand, Slovakia etc.
OTI is registered and licensed company based in Tokyo, Japan. Major license/registration numbers are as follows;
| | |
| --- | --- |
| Used Car/Parts Dealer License: | No. 301022006884 |
| Japan Shippers & Consignees Standard Code: | P001Z7580000 |
| The Tokyo Chamber of Commerce and Industry: | C2474808 |
WHY BUY CARS FROM JAPAN?
Low mileage

&

Good condition

at

Great price

Wide range of varieties with numbers in market
Classic Vintages & rare "gem" cars in market
WHY AFFORDABLE? / What's Car Auction?!
We receive inquiries from different countries asking, "why so cheap!?"
OTI holds exclusive rights with license to access 126 different Japanese car auction houses, the showcase platform of over 200,000 cars weekly where thousands of cars are traded only between limited professionals. We appreciate the advantage of this wholesale market where vehicles are traded at 30-80% of retail prices.
Additionally, OTI deliver vehicles direct to you from auction, without dealers & other 3rd parties involved to minimize the related costs. This is why we can deliver your dream car at affordable surprising price.
How To Reach You
With the works of OTI`s trading experts, we offer the best solution to deliver cars to the destination port of your country. Shipping, customs, insurance, export arrangements and other complex procedures are secured all in one stop with low rates.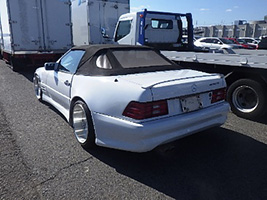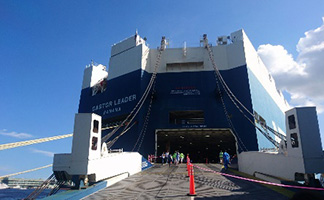 What You See Is What You Receive / GUARANTEED
Vehicles in Japanese car auctions are inspected under strict manner and rated precisely according to the vehicle's condition. You will receive official document with every detail and ratings from the auction before purchase/bid. This official document is warrant and you will be able to confirm every detail of the car including possibilities of fraud if any. What you see on the official document is guaranteed and OTI delivers what you see to your location with transparent procedures.
[Document Sample]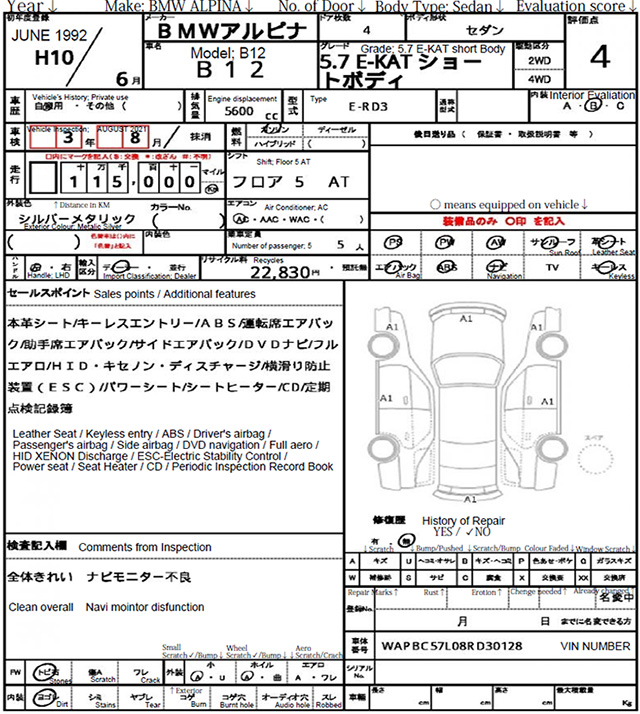 NEW CARS In Our GARAGE / SOLD CARS / In Auction Market
Here, some of the stocks we have in our garage, previously sold & exported cars plus a few from auction market.
[Mercedes-Benz SL55 AMG] 2005 / 35,000km / 5,500CC / €17,000~ at destination port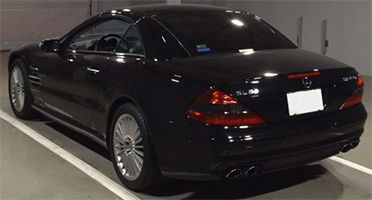 [Mercedes-Benz E320 Cabriolet] 1994 / 61,000km / €15,000~ at destination port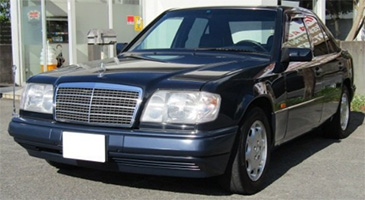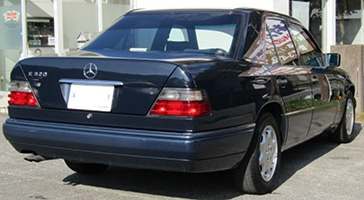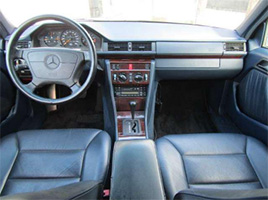 [Mercedes-Benz S500L] 2003 / 142,000km / €4,000~ at destination port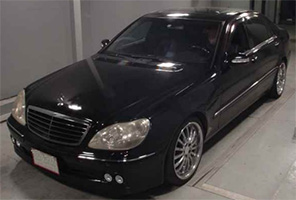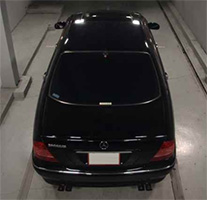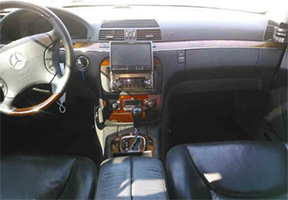 [Mercedes-Benz 500E W124] 1992 / 148,000km / 5,000cc / F4AT / Ask for price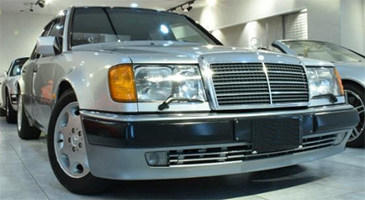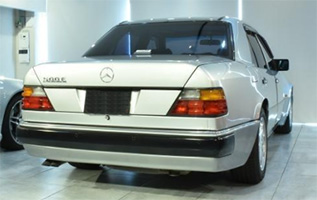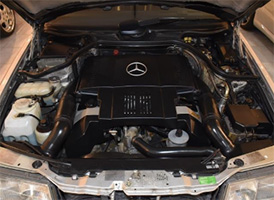 [Mercedes-Benz 190E] 1989 / 131,000km / FAT / €7,000~ at destination port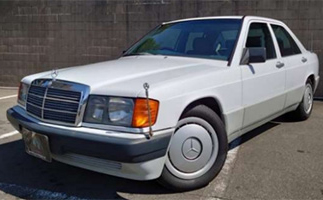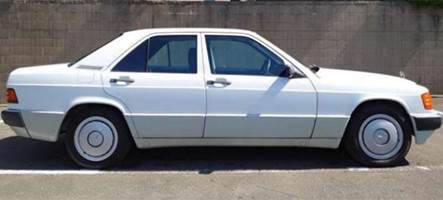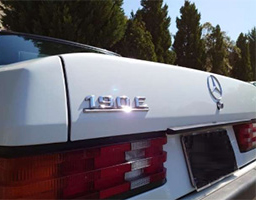 [Mercedes-Benz E320 CE Cabriolet] 1993 / 58,000km / 3,200cc / Ask for Price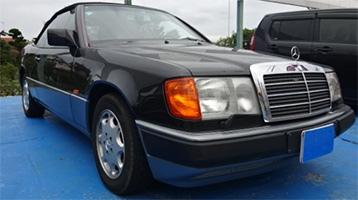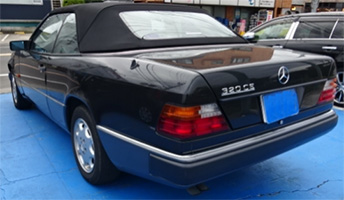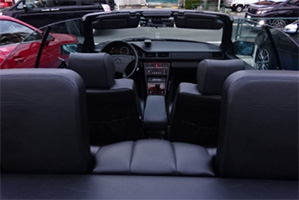 [Mercedes-Benz SL55 AMG V8] 2005 / 34,000km / 5,500cc / €29,000~ at destination port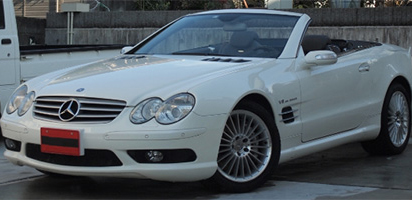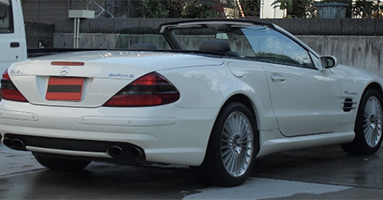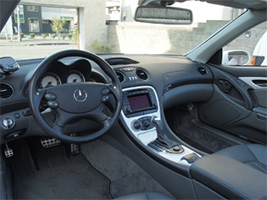 [Mercedes-Benz 280S] 1968 / 56,000km / 2,800cc / €15,000~ at destination port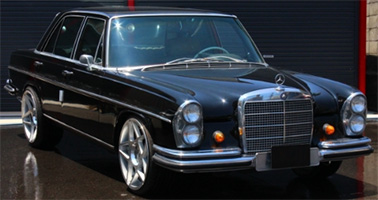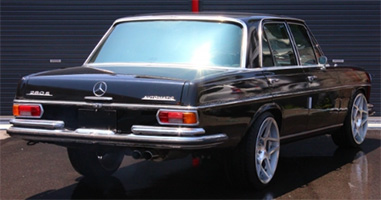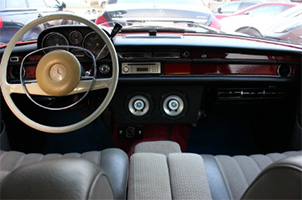 [Mercedes-Benz G500] 2005 / 90,000km / 5,000cc / €22,500~ at destination port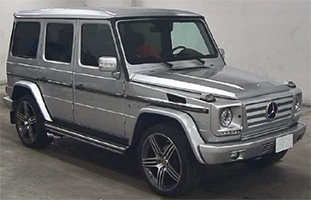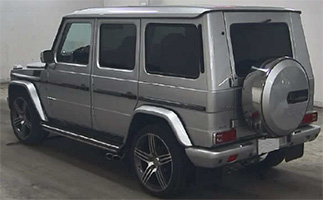 [Mercedes-Benz ML350 Bluetec 4 Matic] 2010 / 58,000km / 3,000cc / €16,000~ at destination port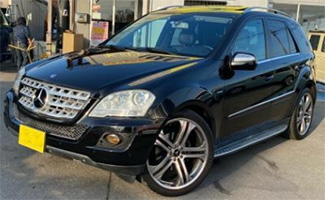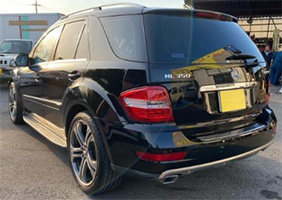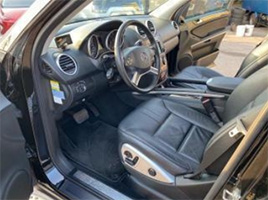 [BMW M3] 117,000km / MT5 / 3,000cc / €12,500~ at destination port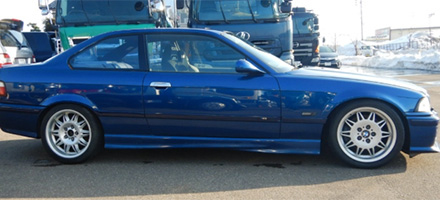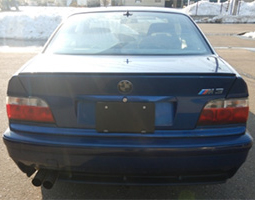 [BMW ALPINA B10 3.0 ALLRAD] 1994 / 57,000km / €25,500~ at destination port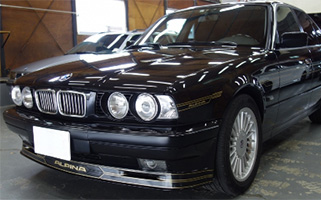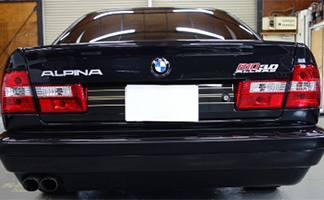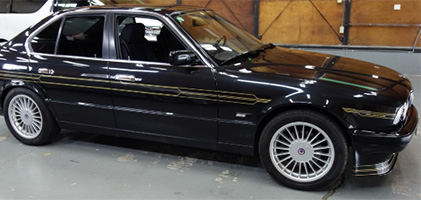 [BMW ALPINA B12 5.7 E-KAT] 1998 / 115,000km / 5,600cc / F5AT / Ask for price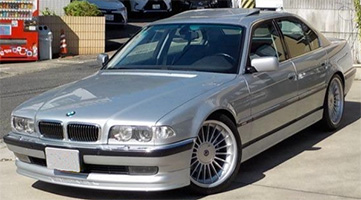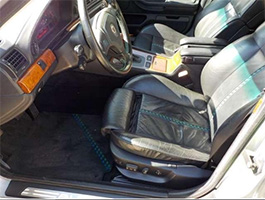 [BMW M3 Cabriolet] 2010 / 103,000km / 3,200cc / €15,500~ at destination port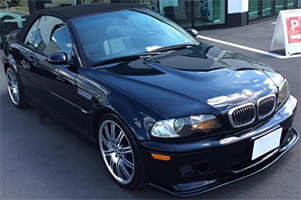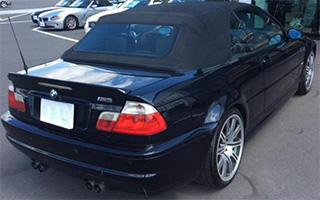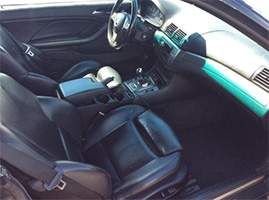 [BMW 7 Series 760Li] 2006 / 43,000km / 6,000cc / €7,500~ at destination port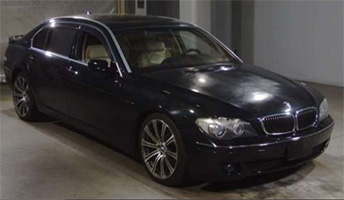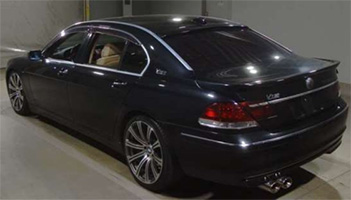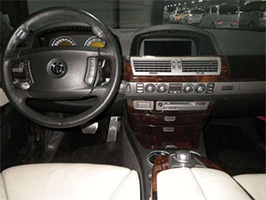 [BMW 3 Series 330Ci Cabriolet M Sports Package] 2005 / 176,000km / 3,000cc / F5AT/ €6,500~ at destination port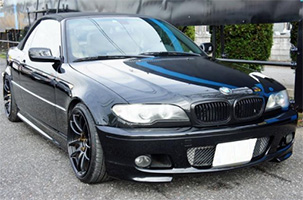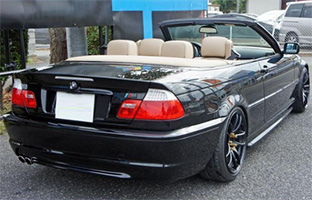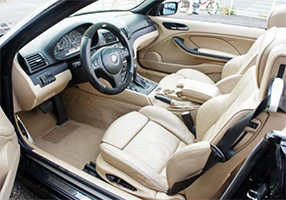 [Porsche 911 Carrera Tiptronic S] 1999 / 3,400cc / 88,000km / €19,500~ at destination port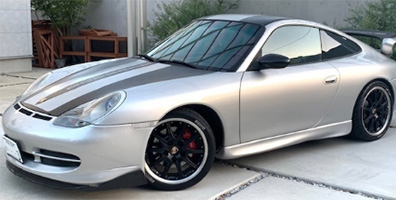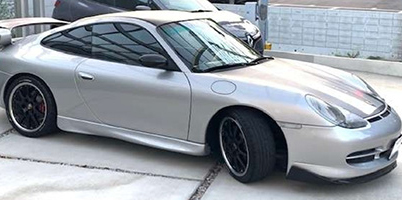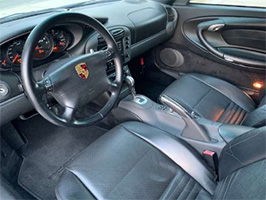 [Porsche Cayenne S] 2015 / 74,000km / 4,600cc / €8,500~at destination port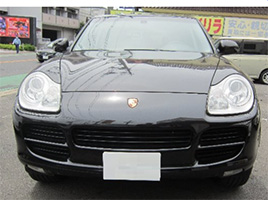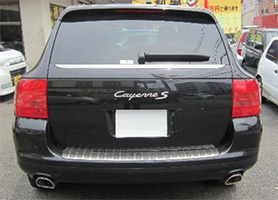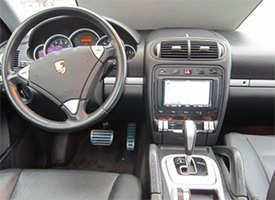 [Jeep Wrangler Unlimited Sahara] 2011 / 42,000km / 3,800cc / €14,000~ at destination port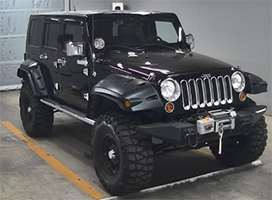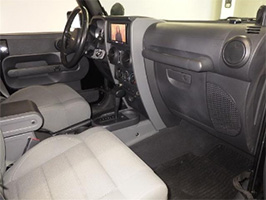 [Macerati QuattroPorte GTS Duoselect] 2007 / 95,000km / 4,200cc / €13,500~ at destination port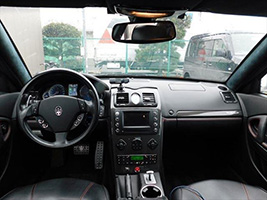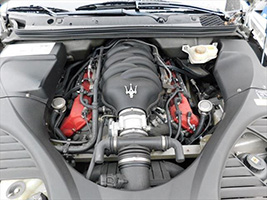 We have ability to find any models in Japanese market via 126 different auctions and our direct channels. If you have specific request, write us and we can get back to you with interesting offers directly from Japanese market or even possibility of making bid in auctions according to your request.
PRICE Calculation
Below is the invoice of a customer from Germany who purchased Mercedes via our service. You can see fee calculation of all related costs so you know what you are paying for with transparency and able to estimate the final cost at destination port of your country.
Costs

JPY

EUR

Price of the vehicle at auction

710,000

5,461

Auction fee (Transaction charge for auction house)

25,000

192

Domestic Transport (Auction house to Japanese Port)

15,000

155

Export Certificate - Exporting Inspection - Export Customs

13,000

100

Marine Insurance (Optional)

3,000

23

Shipping (in this case Kobe -> Bremerhaven)

90,000

692

OTI's Commission and service fee

60,000

460

CIF PRICE at Bremerhaven, GERMANY

916,000

7,046

Import tax (10% of vehicle)

546

VAT (19% of vehicle)

1,037

Import custom - Registration - related costs at arrival port

350

All related costs in Germany added (Germany in this case)

8,980
Depends on your country, you may need to pay tax, VAT and registration fee etc. However, even when you pay for all additional costs, you can still save a lot of money and vehicle remains highly competitive compare to dealers and retail prices in your country in most cases. You can compare our service with other companies from Germany / elsewhere too.
Background / Environment of Japanese used car industry
Japan holds several world's leading automotive manufacturers and country's economy is strongly related to auto-industries. With powerful adverts in media & non-stop aid of government supporting individuals to purchase new cars, thousands of cars are released in fantastic condition. At the same time, there's uncertain belief accepted by 120million+ populations that cars should be changed every 5-10 years. These circumstances create environment where huge numbers of great conditioned cars are without owners, seeking to be purchased in market.
And foreign branded cars are the symbol of status and tends to be well taken cared. With developed public transport infrastructure in Japan, individuals tend to drive a lot less than those in other countries. So, we are able to find cars in great condition with low mileage at low price compared to markets in any other countries.
For direct purchase
Search and decide which car you are buying. Then write us following information of your request;
Make/Models/Grade
Preferred condition (Production Year/Mileage/Power/colour etc.)
Additional features if any (Leather seat etc.)
Budgets
Country of destination
We can get back to you with interesting offers of direct purchase or opportunities of bidding. (We accept participation for auction by 50% deposit of the estimated price.) If required, OTI's car experts will be able to give you feedback and advices to select the right car depending on your request.
After successful purchase, OTI will commit to responsibility of arranging all necessary procedures to deliver your car to the nearest available port of your country.
For Auction
Same procedure with direct purchase to start with. Please send us your request detail.
OTI will inform you the estimated price of your requesting car referred by recent successful bids. Lists of alternative options plus additional photos and details can be provided at your request to support your decision making.
Upon your will to bid, quotation, total CIF/C&F/FOB price, estimated shipping date and other necessary information will be sent to you for confirmation
Inform us your maximum ceiling price for the bid (*1) and deposit invoice will be sent to you. We accept your bid with 50% of the estimated price in advance to activate and participate in auction.

(*1) You may win the auction and secure the car at price much lower than your ceiling price depending on other participants of the auction.
After successful bid of the vehicle (*2), the remaining sum can be paid by T/T remittance and exporting arrangements will be prepared by OTI's trading experts. Shipping, Domestic transport, Insurance, export transactions and other paperwork as well as additional inspections at your request will be arranged professionally.

(*2) For unsuccessful bid, your deposit can be used for another bid / refunded according to your request. For Refunds, please note that transaction fee will be charged depending on your country.
Wait for your car to arrive at destination port of your country. This may take between 3-8weeks depending on destination country and freight schedules.
For dealers; We are open for discussion from any countries for collaboration. We are confident that our service can provide vehicles that can be highly competitive in your region, so that you can create profit by your sales activity.
For individuals; As one of the car lovers, we are pleased to serve you purchasing your dream car at affordable price.
Please feel free to contact us with your request details.